All-In-One Operations Management
For the many needs of your employees, projects, and business, Chronotek Pro is the easy-to-use, one-stop system for all things administration and HR.
Click through to learn about our features
Timekeeping
Manage daily operations effectively without the headaches or noise of traditional time keeping methods. With best-practice built in, the user-friendly interface enables you to keep clean data while protecting your business at the same time.
Includes:
Time & Attendance
Mobile App
TimeTiles™
Live Dashboards
GPS Reporting
Voice Biometrics
Auto Travel Time & Mileage
Learn More
communication
Communication is key! Enable teams to communicate effectively with customized channels for chat between employees, managers, and admins. Whether as an announcement or private notification, users receive every message in their preferred language.
Includes:
Team & job boards
Private messaging
Announcements
Required read
Language translation
Notifications
Communication hub
Learn More
scheduling
Make daily operations run smoothly with a complete scheduling system. Receive alerts when employees clock in late or don't show up at all. With schedules tied to budget hours, you'll maintain tight control over labor costs.
Includes:
Flexible schedules
Late & no-show alerts
Prevent early clock-in
Scheduled travel
Assign by pay & position
App friendly
Live schedule dashboard
Learn More
HR & payroll
Admins, meet your new personal assistant. Chronotek Pro helps keep employee files and time cards clean and organized so that payroll and worker management is a breeze. With proactive notifications and easy resolution tools, you'll have any outstanding issues solved well ahead of payday.
Includes:
Easy payroll prep
HR database
Position & skills
Pay profiles
Documents & certifications
Payroll batch/exports
Learn More
Profit tracking
"Am I making money?" This is the underlying question for every business owner. Chronotek Pro has the answers by reporting the total labor cost that has been spent to date and how much is projected to be spent over the span of each job. Know the reasons behind the problems and fix them quickly.
Includes:
Custom Budgets
Profit Forecasting
Future Travel/Overtime
Living Pay Rates
Live Labor Dollars
Profit Dashboard
Learn More
Many Industries. Various Sizes.
One App.
Based on the feedback and experience of thousands of users, Chronotek Pro is designed for accuracy, dependability, and ease-of-use for a variety of purposes.
Janitorial Services
Building Maintenance
Security Guards
Lifeguards
Human & Social Services
Student Programs
Construction
Staffing Companies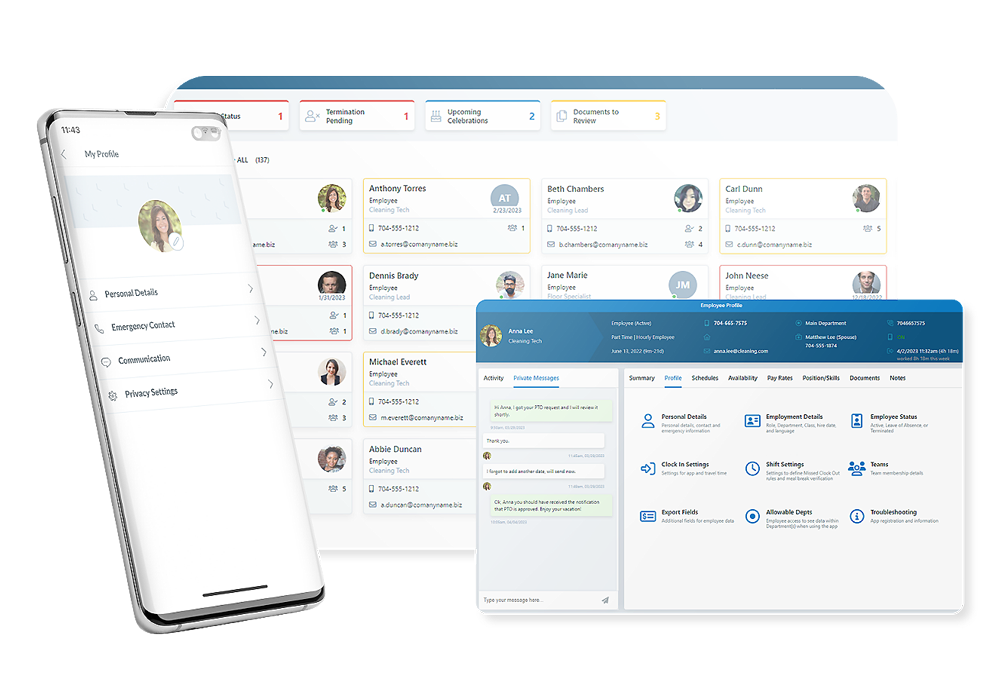 Everything At Your Fingertips
Access Where and When You Need It.
Chronotek Pro is available for both employees and managers as a dedicated app on iOS and Android, with even more administrative control options available on your computer browser.
Unique to Your Business
Easy & Customized Implementation.
Don't get forced into changes you don't want. Chronotek Pro is customized to fit your business needs and existing processes. With easy installation and onboarding, you can be up and running in less than an hour.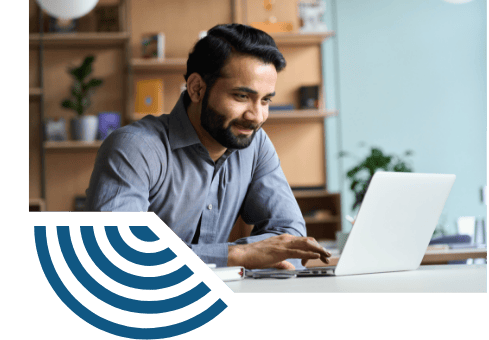 All the features, one subscription.
Cost-Effective All-In-One Solution.
Chronotek Pro offers everything you need to run a successful business. It's easy to get started and then add features when you are ready, all at one low price.
At your service
Personal Support Every Step Of The Way.
You're personally invested in your business – so are we! However you prefer to be supported, we're here for you and your team with best-in-class onboarding, support, and ongoing training.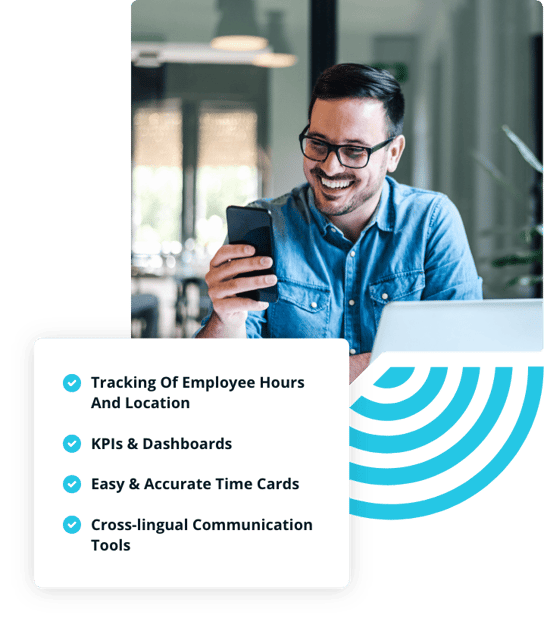 Try Chronotek Pro Free for 14 Days!
First, let's talk.
It all starts with a discovery call to see if the Chronotek solutions are right for your business. Call our Sales Team directly or fill out a form to get the conversation started.
Tell us about your pain points
We will set up your account
Contact our Sales Team today